Inventory
Real-time Info at Fingertips
Easy data access of multiple information within a single screen.
iContro Inventory Management solution provide you with superior inventory control to be able to optimized stocking levels, provide more effective customer services and benefit from improved profits.
Our inventory management solutions capabilities:
Classification- elements that drive inventory across the supply chain are coordinated, tracked and controlled to optimize inventory.
Standardization - Standard analysis report in real time movement, excess, active and monitored stocks to enable targeted promotional and product rationalization programs, as well as accurate extinction materials
Improved Utilization - Improved warehouse utilization and systems for the procurement and production scheduling teams.
iContro G5 Inventory Management Software forms the core of manufacturing, distribution and financial are designed to integrate with all the major functions and to provide flexible reporting on inventory system flows.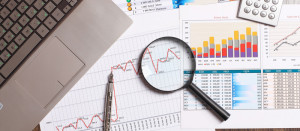 Our Inventory Management Modules are :
MULTI-LEVEL WAREHOUSE AND LOCATIONS
STOCK TRANSFER
COSTING
QUALITY CONTROL
INTER-COMPANY STOCK TRACKING
PHYSICAL STOCK-CHECK
STOCK REPLENISHMENT