Manufacturing
iContro Manufacturing ERP Solutions provides you a specific production process, industry and technology needs. iContro ERP stands out in the market field for its ability to increase the quality and clarity of information manufacturers need to make the calculated and well- planned workable decisions that achieve essence business target. ERP Software Solution is created to solve manufacturing challenges and assist you to Enhance manufacturing production and performance, Make it easy for your employees to do business with each other by systematizing and merging business processes beyond the market, remove undesired downtime, Improve supply chain and Increase market range effectively and a very well-created services and support to make it easy for your customers to do business transaction with you.
Streamlined Manufacturing
iContro Manufacturing emphasizes a balanced focus among Comprehensiveness of features, Simplified Practicability among different manufacturing functions and ease of use.
Alerts & Approval
Discrete Manufacturing
iContro Manufacturing ERP, which integrates seamlessly with all functions of an organization, system provides an comprehensions MRP (Manufacturing Resource Planning) that caters to all requirement of product manufacturing life cycle.
iContro ERP for Discrete Manufacturing serves all aspects of manufacturing operations needed by mid-sized manufacturers, include Production Scheduling, Bill of Materials , Routing, Maintenance, Shop Floor Controls, Purchasing and Inventory Management as well as Sales Management.
Benefits :
Minimize manufacturing cost and increase of resource utilization
On-time delivery performance
Transparent operational control
Process Based Manufacturing
iContro Process Based Solution is a very helpful and effective in your manufacturing operation flow by covering material purchase, processing manufacturing orders, work in progress, routing cost calculation, material consumption order closeout. With this system it gives you a simple yet practical way which help your business gain significant competitive advantages and minimize costs and risks associated with high inventory levels.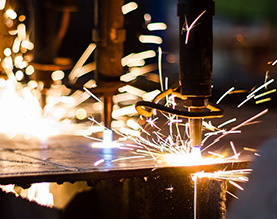 In today's economy, manufacturers must pay close attention to the management of material, money, and labor at organization level. iContro Manufacturing delivers an integrated solution to manage all facets of the manufacturing processes in tandem with the sales, purchasing and inventory operations of an organization. Furthermore, iContro's Integrated Manufacturing solution emphasizes a balanced focus among comprehensiveness of features, simplified practicability among different manufacturing functions and ease of use. iContro Fusion ERP unique features include comprehensive production order with emphasis on control & practicality, user-definable formula-based manufacturing processes, reported completed production order with seamlessly integrated QC operations and so on.
Our modules for manufacturing are
DISCRETE or PROCESS CONTINUOUS BASED
BOM/REQUEST-BASED/FORMULA MANAGEMENT
PRODUCT COSTING
ROUTING
FORECASTING & PLANNING
CAPACITY PLANNING
SHOP FLOOR
MATERIAL REQUIREMENTS PLANNING (MRP)
QUALITY CONTROL
MANUFACTURING OUTSOURCING